Kings in the Community
At Kings Energy Services we believe in being active members of the communities in which we serve. Our communities are where our team members work, live, and raise their families and making a positive impact throughout each one is important to us.
Our Kings in the Community program provides opportunities for employees to support the causes important to them through volunteering, sponsorships, donations, and community support initiatives.
2023 Mooretown Arena
Our latest Kings in the Community endeavour is at the Mooretown Hockey Arena. Where you will find our logo amongst the boards and with this sponsorship, we're excited to contribute to the growth and success of the Mooretown Hockey Arena, a place where dreams are born and champions are made!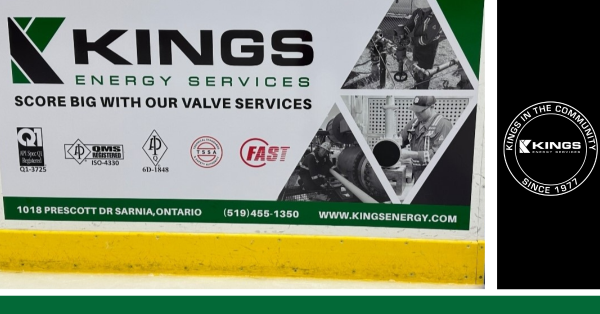 As a community, we raised nearly $400 for the Provost Food Bank along with numerous food donations.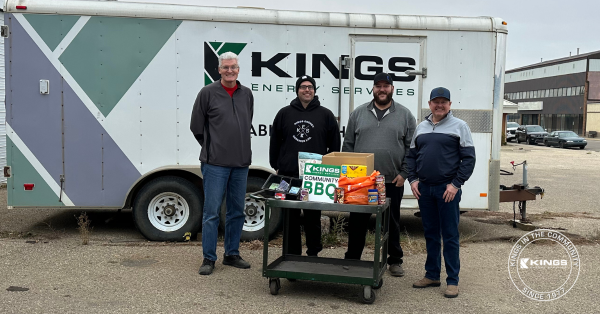 2023 21st Annual Wildcatters Golf Tournament
Our team had the privilege of being a Hole in One sponsor at the 21st Annual Wildcatters Golf Tournament in support of Providence! Every swing, every putt, every moment on the green was more than just a game. It was a step towards making a difference. All proceeds of the event help Providence provide educational and therapeutic services for children with disabilities and delays. Click here to watch the event video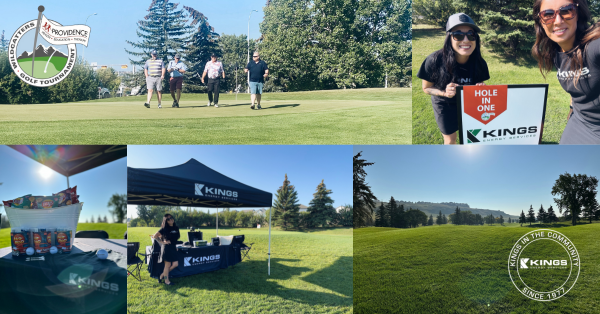 2023 Bentley Rodeo - Cole Evans
Meet Cole Evans, the talented young cowboy we had the honor of sponsoring this year for the rodeo circuit.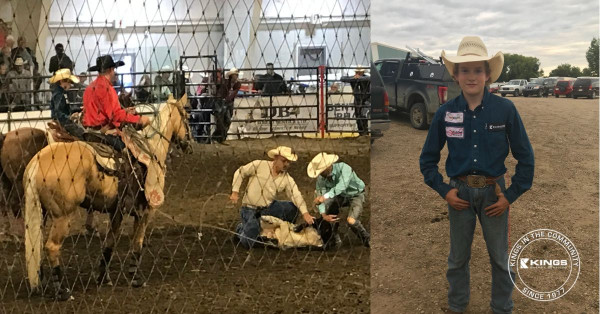 2023 Breton Oilmen's Tyler Tomaszeski Memorial Golf Tournament
Kings Energy Services was proud to sponsor the 19th annual Breton Oilmen's Tyler Tomaszeski Memorial Golf Tournament in Brenton, Alberta.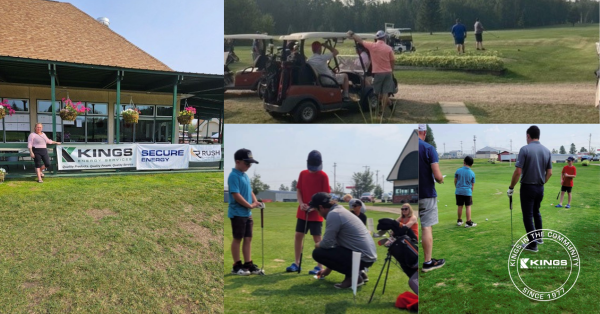 2023 Benalto Stampede and Fair - Benalto, Alberta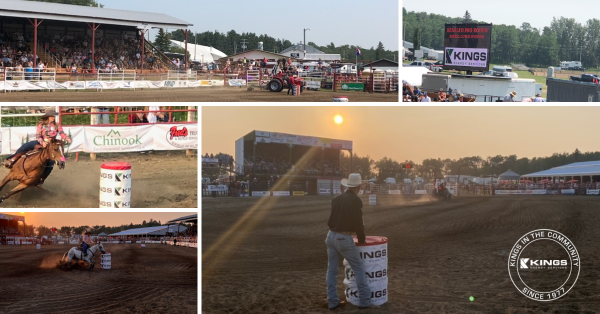 2023 Touch a Truck Event - Red Deer, Alberta
Our #kingsteam was proud to attend the sixth annual Touch a Truck event in Red Deer, Alberta. We had a blast connecting with fellow truck enthusiasts while showcasing our mobile valve servicing unit. We would like to extend a big thank you to everyone who stopped by and showed support throughout the day. Your enthusiasm and engagement made the event even more memorable for our team!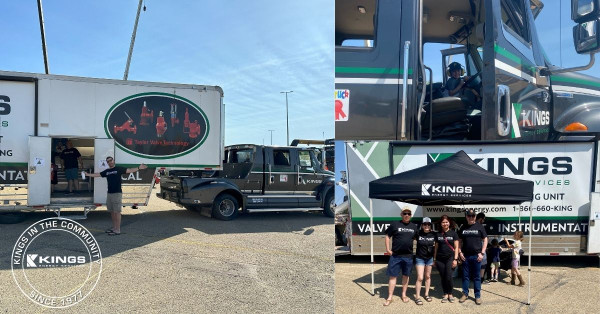 2023 Dawson Creek Spring Break-Up Rodeo
Kings Energy Services was proud to contribute to the 2023 Spring Break Up Rodeo in Dawson, Creek BC. We are honoured to be part of such a long-standing community event! A big shout out to Dawson Creek Exhibition Association and everyone who contributed their time and hard work to make this event such a success.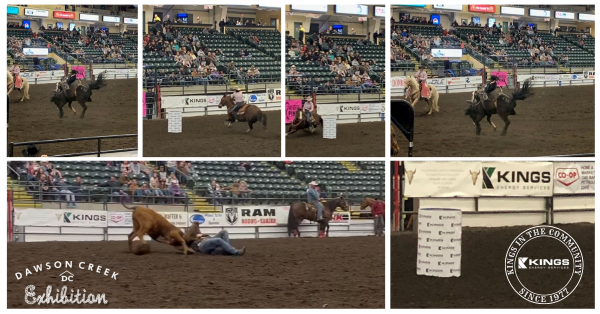 2022 Annual Holiday Food Drive
Over the past month, our team hosted its annual food drive where they collected items for their local food banks. Together our teams managed to gather over 400 items of food to donate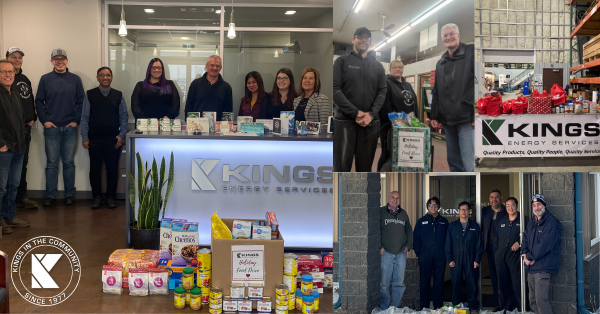 2022 Grande Prairie Oilmen's association Charity Hockey Tournament
On October 27,2022 Kings Energy Services Grande Prairie Business Development Representative Darwyn Calloway participated in the Grande Prairie Oilmen's association Charity Hockey Tournament. A fun tournament that raised $75,000 for the Grande Prairie Regional Hospital Foundation.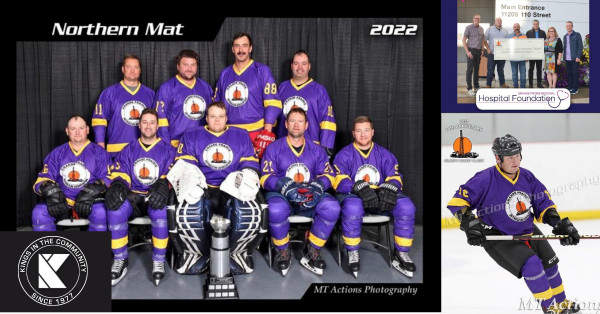 2022 CIBC Run for the cure
Sunday, October 2, 2022 our teams gathered in Red Deer, Alberta to Participate in the CIBC run for the Cure.
With your help, our team managed to raise over $6000. Your support helps fund ground-breaking breast cancer research and support programs for those impacted by this disease. Women and men are now living longer, healthier lives after a breast cancer diagnosis because of the progress. Together, we can create a future without breast cancer. We can't wait to see everyone next year at the 2023 run for the cure.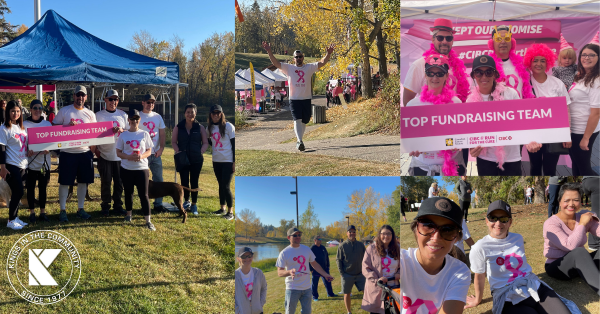 2022 Bottle Drive
How many bottles will fit in the back of a Kings truck?
Kings Energy Services, James Galbraith and his son were determined to find out! Last night these two members of the #kingsfamily helped out with a bottle drive in Carstairs, Alberta in support of the Carstairs Elementary School (CES) playground expansion.
James said "we had a lot of fun going door to door collecting as many bottles as we could fit into the kings truck to help support the growing school"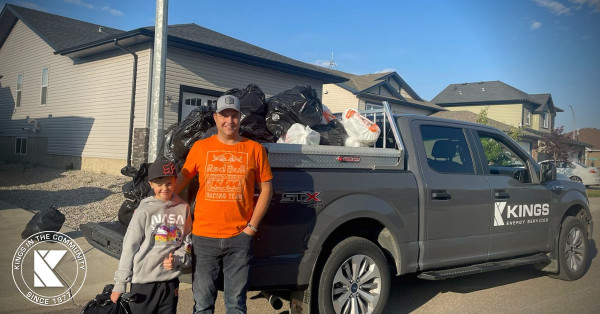 2022 Dawson Creek Exhibition & Stampede
100th Anniversary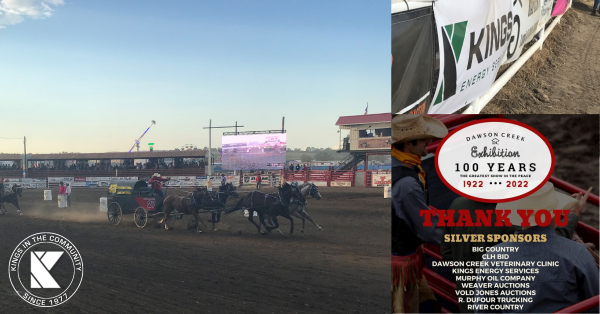 2022 Benalto Rodeo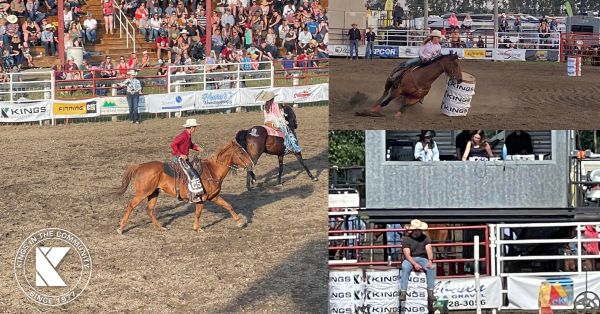 2022 Provost, Alberta - Community BBQ
On Friday, July 8th 2022 Kings Energy Services hosted a community BBQ in support of the Provost and District Food Bank at our Provost, Alberta facility.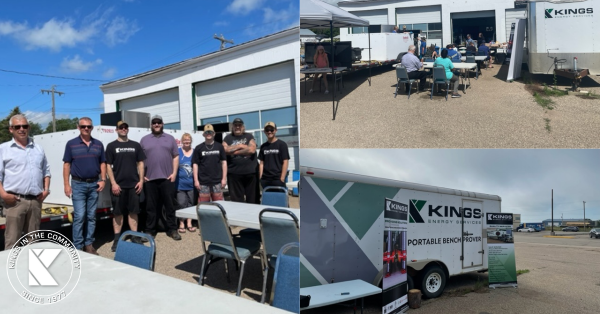 Red Deer, Alberta - Ronald Mcdonald House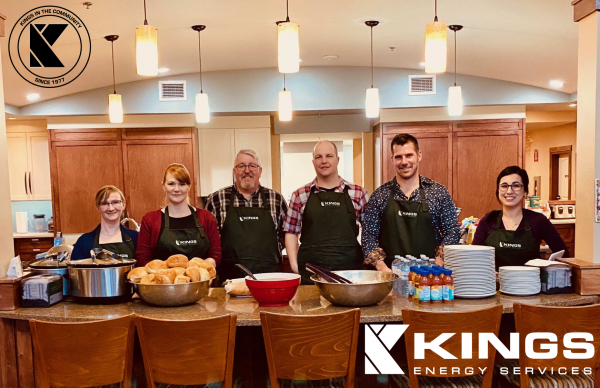 The Kings Energy team was honoured to have had the opportunity to cook for the Ronald MacDonald House in Red Deer on Wednesday, January 22, 2020. It was a humbling and moving experience. The team provided a North Carolina inspired meal including pulled pork, coleslaw, baked macaroni (macaroni pie), baked beans, and a selection of water and various juices. There were an estimated 14 adults and 4 children there to enjoy the meal, all were gracious and thankful for our efforts. Many even took containers of the baked macaroni to go! The staff at the house were extremely helpful and friendly throughout the experience. Great job to Jason King, Kurt Mayer, James Galbraith, Vanessa Mendocilla, Shalen Crocker, and Glenda Kuzemchuk.