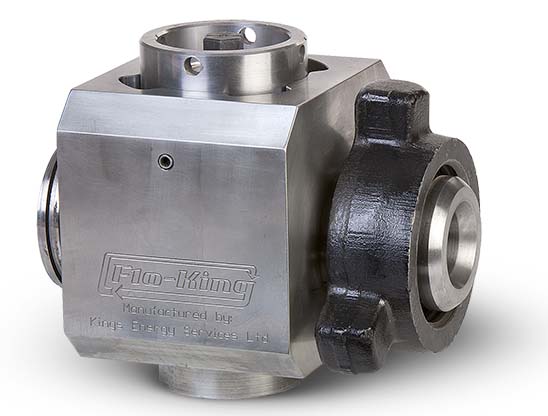 Flo-King Ball Valves
The FLO-KING ball valve is exclusively manufactured and distributed by King's Energy Services. This valve addresses the problem of inline reparability with a new and innovative design, REDUCING DOWNTIME and REVOLUTIONIZING FLOW!
The FLO-KING valve is the ONLY valve that offers top entry designed breach lock bonnet (patent pending), which allows for ease of maintenance and complete trim changes in minutes. The top entry design results in significant time and cost savings by allowing visual inspection of the valve in-situ, while simultaneously eliminating the need for special tools, breaking the integrity of the pipeline, and extra manpower. Once the FLO-KING is installed, that is where it REMAINS!
The FLO-KING incorporates a rugged hardened metal to metal seat design, boasting a sealant energizing system with leak tight seal to tackle even the most corrosive and abrasive services. This system utilizes a double block and bleed design, demonstrating reliable sealing ability. The valve also contains a trunnion mounted ball, which gives the lowest operating torques in its pressure class. FLO-KING is available in standard ANSI/API connections for current replacement applications. However, Kings Energy is able to provide custom-built versions of this dependable product for specialty applications as well.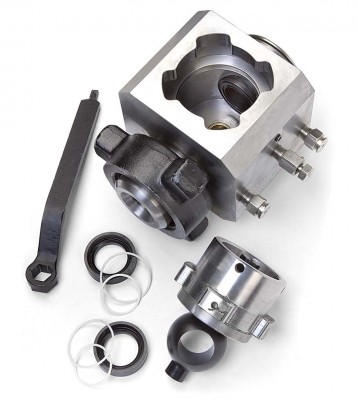 FLOKING i3 8505
Features
Breach Lock Cap Design
MR-01-75 Compliant
Rated to -50C
Body & Seat Sealant Fittings
Hardened Seat Materials
2" - 8" Full Port Design Sizes
Complete Repair Kits Available
API, NPT & Flanged.
Download the brochure for more information