Kings Energy Service offers several safe, efficient, and comprehensive options to your well head and facility maintenance requirements. We proudly provide unmatched value in servicing your facility with options including inspection, testing, repair and so much more! Our extensive offerings provide you the opportunity to experience cost savings and convenience. Trust Kings to keep your facility operating at peak performance levels with continued inspection, maintenance, asset management, and repair/replacement options. We have you covered.
Benefits of regularly scheduled valve greasing maintenance: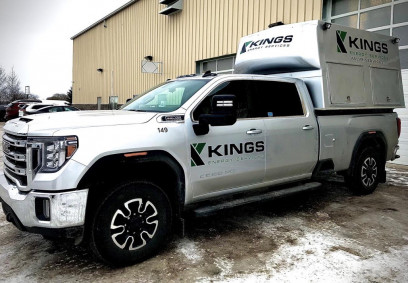 • Minimal disruptions to production
• Assists in the reduction of operating torque
• Protects valves from seizing in position
• Allows valve to seat properly and perform as recommended by manufacturer specifications
• Helps maintain the integrity of well head pressure control equipment
• An important aspect of system maintenance
• Extends the service life of the valve
• Supports the integrity of the system
• 6 fully equipped servicing units across western Canada
• On-line data reporting
IN-SITU ATV FIELD VALVE SERVICING
Let our experience valve technicians come to you!
Benefits of remote field valve servicing :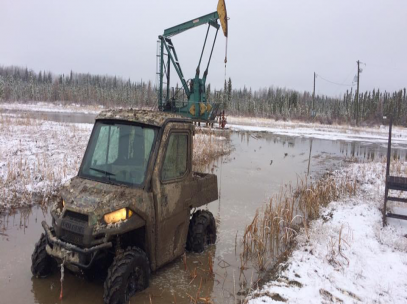 • Increased longevity and asset service life
• Valve servicing available on remote locations
• Maintenance of system integrity
• In-situ function testing
• Valve actuation - Rack & pinion or Pneumatic
• Commissioning
• Convenience
• Cost savings
SIDE ENTRY WELL HEAD VALVE SERVICING
This efficient tool allows technicians to bolt up, repair, or replace damaged well heads without the need for a time consuming and expensive service rig. This system incorporates a safety ball valve allowing for the safe removal of the Side Entry tool during any stage of servicing.
Save thousands of dollars
Reduce costly down time
Repair, replace, and service ANSI/API well head valves
Sour and sweet wells
A cost effective, safe, and efficient solution for active well servicing
GATE CLAMP WELL HEAD BONNET SERVICING
Gate Clamping is a cost effective, safe, and efficient solution for removing the bonnet of a wellhead valve.
In Service Gave valve bonnet and packing repairs
Repair, replace, and service ANSI/API well head bonnet
Reduced downtime for maintenance/repair
Replacement solution for service rig
Eliminates need for back pressure plug
Fast & convenient bonnet swap
Cost effective, safe, and efficient