For over 140 years March Bellofram gauge products have been known for their high-accuracy, reliability, and dependability. These gauges have proven successful in various challenging applications including food processing, plastics, packaging, water treatment, pumps and systems, motors and drives, marine, medical equipment, chemical processing, industrial plants, marine environments, oil, gas and petrochemical pipeline, medical, machinery manufacturing, natural gas, and propane line monitoring.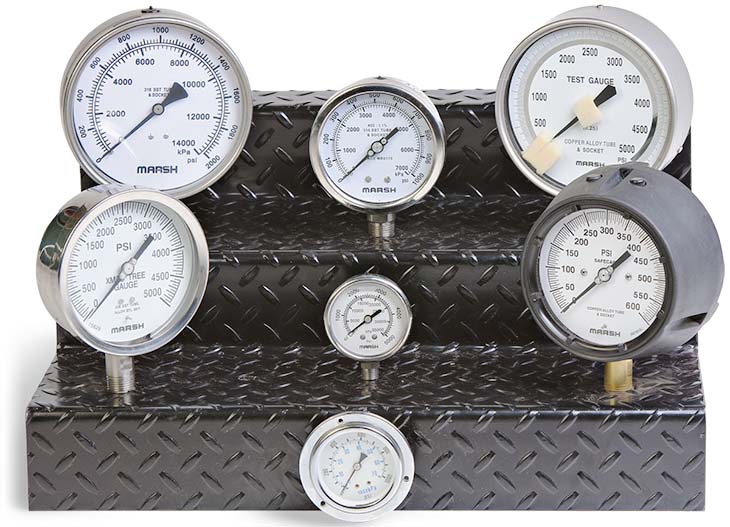 Marsh Bellofram Gauges
The Marsh name has been synonymous with high quality instrumentation throughout the world for over 140 years and was originally founded in 1865 as the Jas P. Marsh Company located in Skokie, IL.
In 1988, Marshalltown Instruments was added to the product line-up allowing Marsh Instruments to manufacture a complete selection of pressure gauges and thermometers.
With over 215 years of combined experience, this product line has developed into the most comprehensive gauge line in the world. Marsh pressure gauges are used in countless applications where accuracy, dependability, and durability are essential. Whether a standard design, or a specially designed pressure gauge, Marsh Instruments stands ready to provide a precision instrument, which is adaptable to wherever pressure measurement is required.
Get More Information