BelGAS, the leader in pressure regulator design, offers the Oil, Gas and Pipeline Industry the same precision and reliability in flow control and pressure control that the control valve market has enjoyed for over 40 years. At BelGAS, we have raised the industry standard for quality, accuracy, and dependability. Even more important is that we provide this value to our customers at an economical price.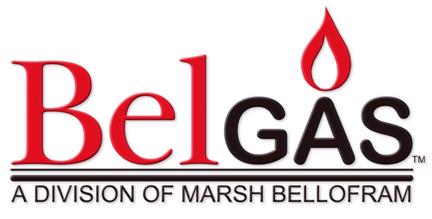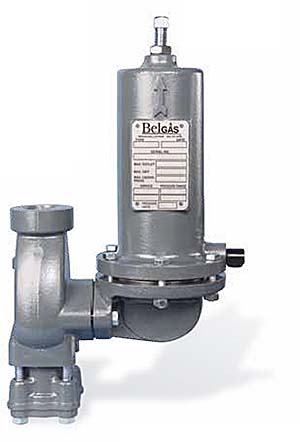 P630 Regulator
The P630 is a spring loaded, direct-operated regulator for high pressure, high flow applications. The heavy duty construction, consisting of stainless steel internal components encompassed by a powder-coated epoxy exterior finish, makes it ideally suited for the oil and gas industries. All P630 steel units meet NACE MR0175 material requirements for corrosive (sour gas) environments.
The P630R is a spring loaded relief valve and is suitable for pressure settings up to 250 psig. The BelGas 630R is available in 1" and 2" end connections. An O-ring seat provides a bubble tight shut off.
P630R units have stainless steel internal components and contain a 1/2" diameter orifice. The steel version complies with NACE MR0175 specifications.
Get More Information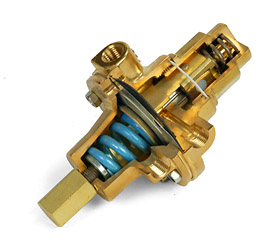 P39 Regulator
The BelGas P39 regulator selection is the largest of its type in the industry. This regulator is available in three different materials, one of which will ideally suit your application AND your budget. ALL of the P39's are offered with a minimum of five different spring ranges, with an option for a sixth range (500 PSIG), on the Brass and Nickel plated versions. Our broad selection of outlet pressure spring ranges allows more precise regulation of downstream pressure, allowing for better process control. Piping designs can be simplified by using any one (or all) of the 3 outlet ports that come standard on the regulator. The BelGas P39 is the ONLY regulator of this type, which has 3 outlet ports. To further enhance the versatility of this regulator, this product offers a choice of seat materials, allowing the design to custom fit the application requirement. Each seat is mounted in a block that can be rotated a total of 4 times to increase the service life of the regulator. Capable of regulating inlet pressures of up to 5500 PSIG, the BelGas P39 regulator becomes the first choice as a first-cut regulator.
Spare valve disks provided. Each unit comes with a 4 seat valve disk block. This block can be easily rotated 90º to provide a fresh valve disk sealing surface.

Easily changed to tamper-resistant or T-handle adjustment

Largest selection of outlet pressures

Largest number of outlet ports

Optional tapped vent on bonnet

Only the P39SS Conforms to NACE MR0175
Get More Information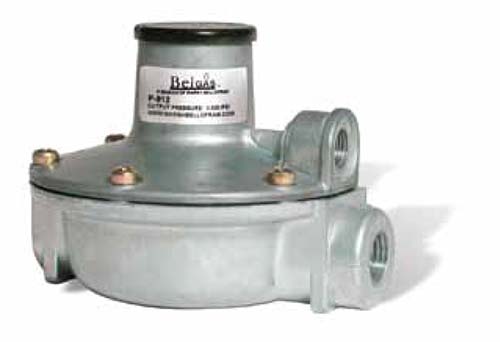 P912 Regulator
The P912 pressure regulator functions as a pneumatic pressure controlling device with an adjustable set point. The P912 can be used in a variety of applications in which accurate pressure regulation is required. The internal relief feature allows the regulator to respond quickly and relieve the excess pressure.
Applicable to a wide range of gaseous fluids, including air, natural gas, and propane. This device can be used as an LP regulator. BelGas is diligently working on obtaining CSA approval for the P912 Regulators for early 2008.
Get More Information

Maxitrol regulators
*Exclusive to Ontario*
325 Series
Description:
325 Series regulators are for 2 psi and 5 psi piping systems. Models available for appliance main burner or pilot applications and as line pressure regulators.
Models & Pipe Sizes:
Type
Model/Pipe Size
PSI
Appliance
325–3 (3/8″, 1/2″)
10
325–5 (1/2″,3/4″, 1″)
325–7A (1 1/4″, 1 1/2″)
325–9 (1 1/2″, 2″)
325–11 (2″, 2 1/2″)
Line Regulator
325–3L (3/8″, 1/2″)
2
325–5L (1/2″, 3/4″, 1″)
325–7AL (1 1/4″, 1 1/2″)
325–9L (1 1/2″, 2″)
325–11L (2″, 2 1/2″)
Line Regulator with OPD
325–3L47 (3/8″, 1/2″)
5
325–3L48 (1/2″)
325–5L48 (1/2″, 3/4″)
325–5L600 (3/4″, 1″)
325–7AL210D (1 1/4″, 1 1/2″)
325–9L210E (1 1/2″, 2″)
*CSA Certified Models
Suitable for:
Natural gas
Manufactured gas
Mixed gases
Liquefied petroleum gases
LP gas-air mixtures
Please inquire with your local Cambridge branch for more information on sizing and model availability.
Cambridge, Ontario
22-225 Sheldon Drive
Cambridge, Ontario N1T 1A1
Ph: (519) 455-1350
TF:: 1-800-486-1405
Fx: (519) 455-1351
Get More Information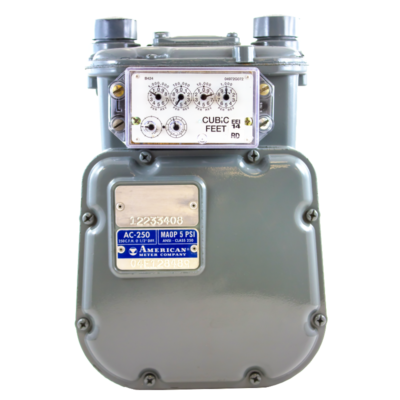 Elster
*Exclusive to Ontario*
A Kings Energy Services Ontario exclusive product, Elster is a world leader in providing accurate measurement and sophisticated communications and data solutions for gas, electricity and water customers in more than 130 countries. With one of the most extensive installed revenue measurement bases in the world and more than 200 million metering devices deployed over the last 10 years alone, Elster's complete range of innovative end-to-end solutions enables utilities and consumers to effectively manage natural resources across an integrated network, activating a vital connection between technology and communities.
Please inquire with your local Cambridge branch for more information on sizing and model availability.
Cambridge, Ontario
22-225 Sheldon Drive
Cambridge, Ontario N1T 1A1
Ph: (519) 455-1350
TF:: 1-800-486-1405
Fx: (519) 455-135
Get More Information