Taylor Gauge Plug and Probe System™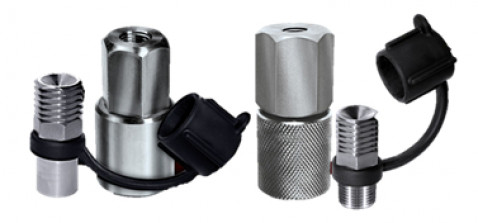 Are you looking for a reliable way to take pressure readings in seconds
At Kings Energy Services we know our client's value time, which is why we would like to introduce you to a product that will do just that! Taylor Valve Technologys' Gauge Plug and Gauge Probe Fittings have been an industry standard since 1958 and are applicable anywhere accurate pressure readings are required.
Applications include:
Troubleshoot complicated hydraulic or pneumatic circuits during operation without breaking pressure in lines.
Sample line fluids in seconds.
Gauge corrosive fluids or sour gas with safety.
Calibrate or test the accuracy of fixed pressure gauges or meters.
Advantages:
The seal is bubble tight.
Metal-to-metal seat plus elastomer seal.
All Stainless Steel construction.
Take pressure readings in seconds.
Mesh screen filters debris which eliminates potential clogs.
The probe does not need lubricant prior to probing.
Reduced chance of gauge loss due to theft or vandalism.
Eliminates excessive wear on expensive, delicate gauges due to harsh environments, vibration, pressure pulsation, or mechanical shock.
For more information on the Taylor Gauge Plug and Probe System™ contact 1-866-660-5464