Emissions Monitoring - Focus 2.0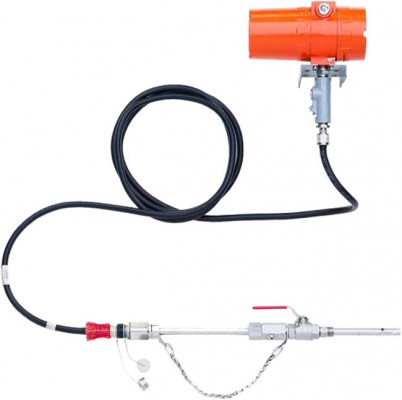 How do you measure emissions? Is your business compliant to industry standards? Are you doing what it takes to reduce your carbon footprint? Are you part of the solution to making our industries more efficient and environmentally friendly?
Kings Energy Services is a leading solutions provider for flare gas and biogas emissions monitoring. Our Focus 2.0 Optical Flow Meter (OFM) is a patented flare gas monitor utilizing the latest Laser to Focus (LF2) Velocimetry technology. Our industry leading Focus 2.0 OFM includes high accuracy (+- 2.5%) and a high turn down ratio of 1500:1 making it a leading quality product for emission monitoring and measurement. The Focus 2.0 OFM is intrinsically safe certified by CSA.
For further information on our Focus 2.0 Optical flow meter visit our website at http://www.kingsenergy.com/products/specialty/optical-flow-meter/ or call our valued technical OFM team members at 1-866-660-KING where we will be happy to provide solutions or your emission monitoring problems. Kings Energy Services is a valve, instrumentation, & electrical service, supply and manufacturing company certified to API Q1 & ISO 9001:2015 industry standards.