AS-Schneider
A family run company founded in 1875, AS Schneider is one of the world-wide leading manufacturers of Instrumentation Valves and Manifolds. The company shapes this branch with technological diversity and many innovations.
The instrumentation products are mainly used for pressure and differential pressure measurement in all ranges of engineering.
Important fields of applications are:
Chemical, petrochemical, offshore industry
Oil & Gas production & transmission
Nuclear power plants
Chemical, petrochemical, offshore industry
Steel, cement, sugar plants
Sea-water desalination plants
Fuel gas desulphurization plants
Natural gas production and gas transmission industries
AS-Schneider utilizes materials such as steel, stainless steel and brass - exotic alloys such as Monel, Hastelloy, Titanium, and Duplex are also used. The valves and manifolds are manufactured for extreme conditions, they must resist pressures of up to 2000 bar, temperatures up to 600 °C, and very aggressive and highly toxic media, with permissible leak rates of almost zero (10-7 mbar x l/sec).
Quality without compromise
We guarantee for functionality and reliability of our products and processes by an integrated Quality Management System. TÜV SÜD certified AS-Schneider according to ISO 9001:2008.
The philosophy of "customer is number one" drives AS-Schneider's principles of quality, flexibility, speed and the professional implementation of customer requirements. It is AS-Schneider's aim to find the best solutions for each customer project.
Quality is planned and risk minimised. For our customers, the name "AS-Schneider" is connected world-wide with outstanding quality. For AS-Schneider, quality is a task of corporate policy with the highest priority; it is therefore systematically planned and worked on. By employing clear risk management potential mistakes can be reduced and conceivable events hedged with contingency planning. This not only applies to products, but also to manufacturing and logistics processes used.
AS-Schneider list of customers
ABB, Alstom, Atofina, Babcock, BASF, Bayer, Borealis, Bourdon-Haenni, BP, Degussa, DOW, Dresser, Emerson Process Management, Endress + Hausser, ESSO, ExxonMobil, Foxboro Eckardt, Honeywell, KSB, Linde, Lurgi, Ruhrgas, Ruhr Oel, RWE, Shell, Siemens, Technip, Tecsis, Thyssengas, Uhde, VEAG, VEGA, WIKA, Wintershall, Yokogawa
Instrumentation Products
These instrumentation products are mainly used for pressure and differential pressure measurement in all fields of plant construction:
Oil & Gas Industry
Upstream: Onshore and Offshore Production
Midstream: Transport, Storage and Natural Gas Compression
Downstream: Refineries and Petrochemical Industry
Chemical Industry
Power Generation: Conventional Power Plants, Nuclear Power Plants, Flue Gas Desulfurization Plants
Other Plants: Waste Incineration Plants, Seawater Desalination Plants, Steel Mills, Cement Plants, etc.
For more information on AS Schneider product offerings click here
Request More Information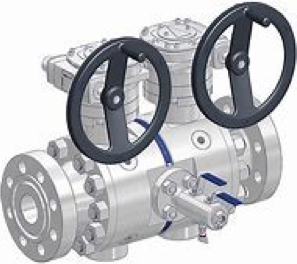 Taurus Series
The Taurus Series double block and bleed valves are designed, engineered, & developed in Germany under the strictest manufacturing requirements. With countless certifications and industry classification the Taurus valve will meet any critical application requirement.
Please download the Product Brochure PDF for more information.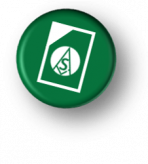 Request More Information