Monkey Pumps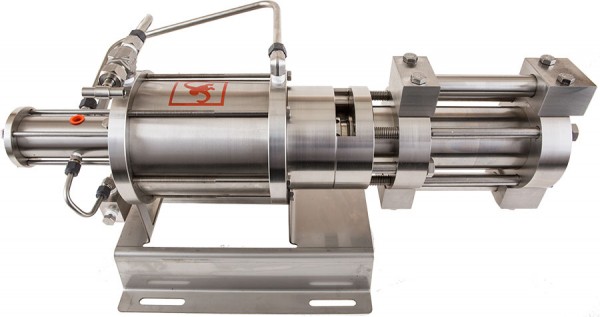 Proven, reliable, and versatile chemical pump to meet demanding industry requirements. Monkey Pumps offer multiple pump styles (Spyder, Chimp, Orangutan) all with variable plunger sizes, injection rates and 316ss standard construction. Monkey Pumps is a company that has a lot of fun specializing in building pumps, from environmentally friendly ZERO emission "Green Banana", to their strong highly durable, high quality, reliable Gorilla glycol pump!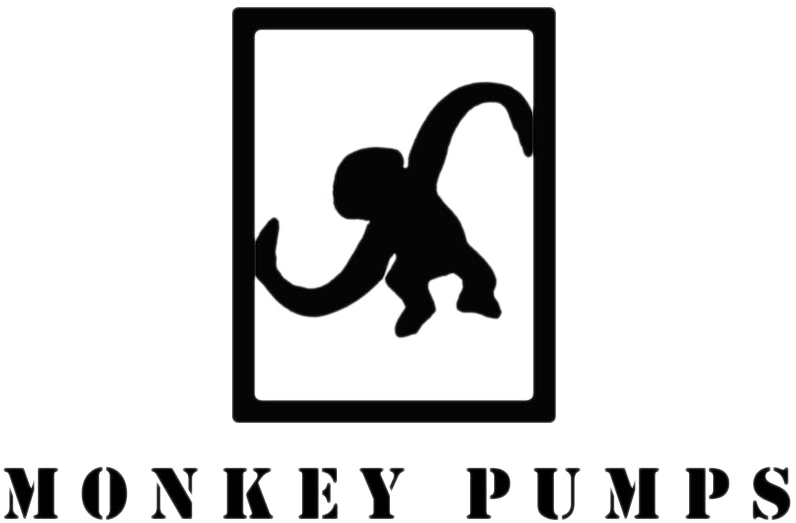 Green Banana - Zero Emission Pump
The Green Banana option offers ZERO emissions and is an environmentally and economical option available for all M-Series And D-Series Pumps.
FEATURES
Completely eliminates exhaust
Supply pressure up to 1,000 PSIG
Capture exhaust up to 900 PSIG
Zero emissions
Request More Information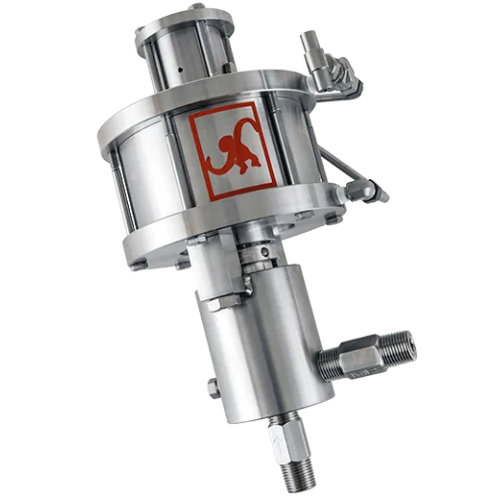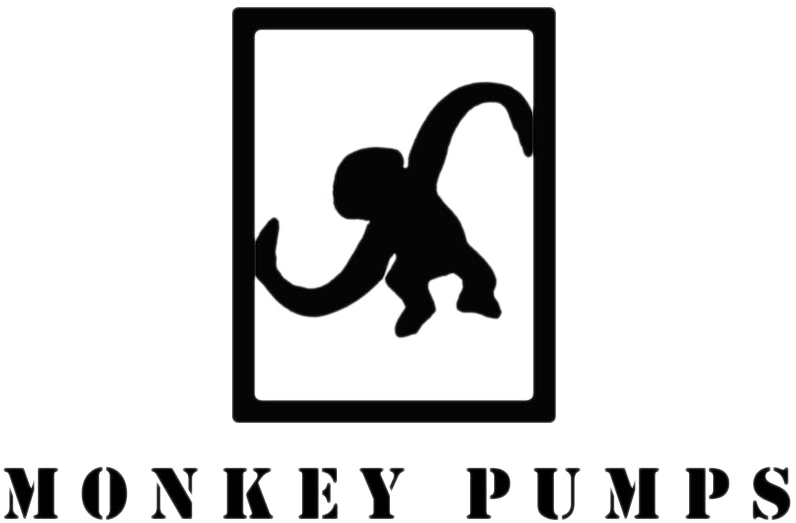 M-50 Orangutan
FEATURES
Single Motor
Three Plunger Sizes
316ss standard construction
Adjustable packing
Pneumatic; gas powered
No lubrication necessary
No springs or diaphragms in motor
STATS
Strokes / Minute 1-85
Supply Range 20-150 PSIG
Stroke Length 1" or 1/2"
Weight 20 lbs
Height 13.25 in
Request More Information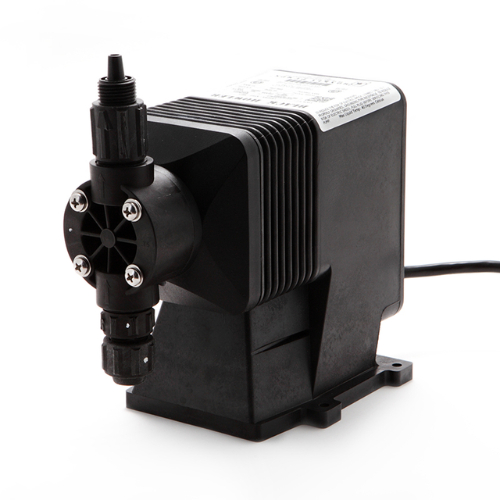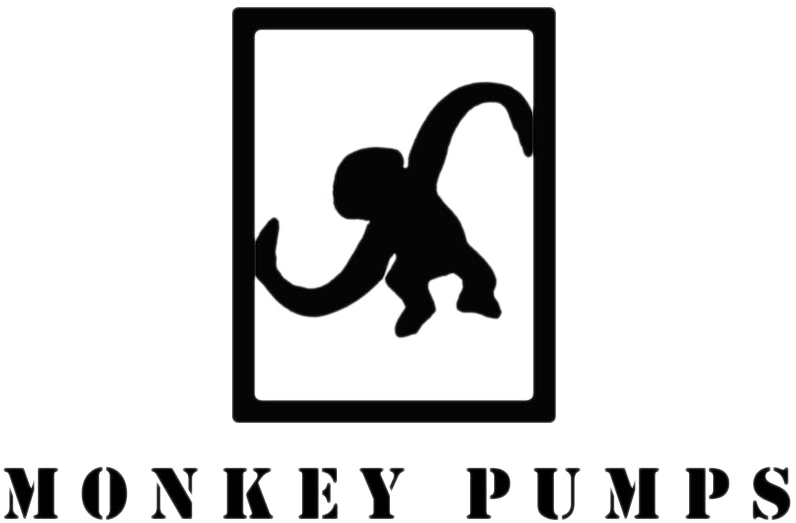 Black Howler - Model E-01
FEATURES
Manual Control by on-line adjustable stroke rate and stroke length
Agency Approved for demanding outdoor and indoor applications
Highly Reliable timing circuit
Reliable metering performance
Rated "hot" for continuous duty
High viscosity capacity
Leak-free, sealless, liquid end
Few moving parts and wall mountable
Safe & easy priming with durable leak-free bleed valve assembly
Controls
Manual Stroke Rate 10:1 Ratio
Manual Stroke Length 10:1 Ratio
Total Turndown Ratio 100:1 Ratio
Request More Information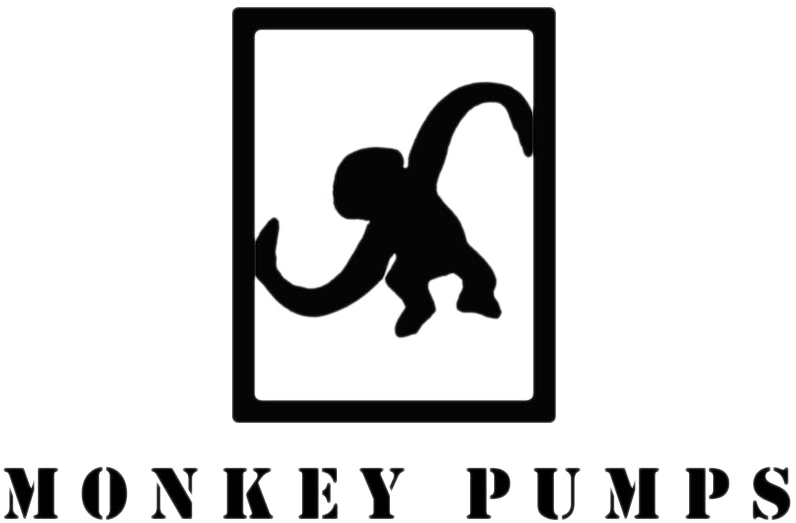 D-50 Baboon
FEATURES
Single motor
Three piston sizes
316ss standard construction
Ceramic-coated fluid end
Pneumatic; gas powered
No lubrication necessary
No springs or diaphragms
Zero emission model available (green banana)
STATS
Strokes / Minute 4-20
Supply Range 20-150 PSIG
Stroke Length 4 inches
Weight 40 lbs
Dimensions 25" x 10" x 12"
Request More Information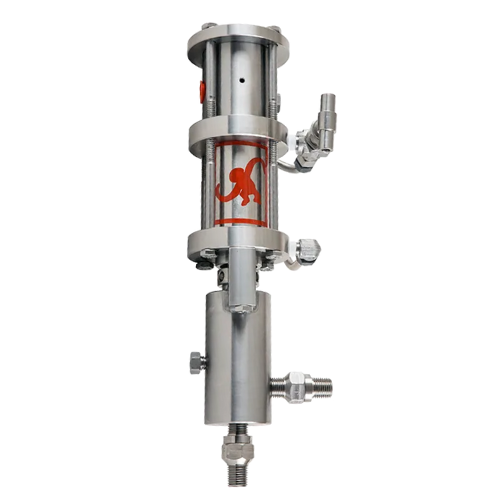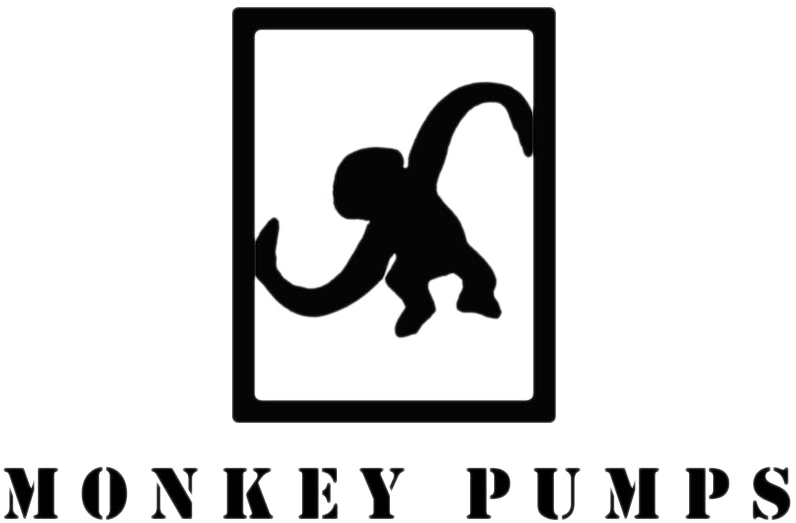 M -15 Spider Monkey
FEATURES
Single Motor
Five Plunger Sizes
316ss standard construction
Pneumatic; gas powered
No lubrication necessary
No springs or diaphragms in motor
Zero emission model available (green banana)
STATS
Strokes / Minute 4-105
Supply Range 20-150 PSIG
Stroke Length 1" or 1/2"
Weight 8 lbs
Height 12in
Request More Information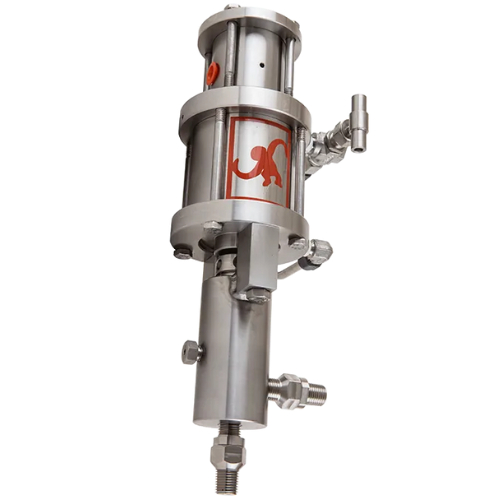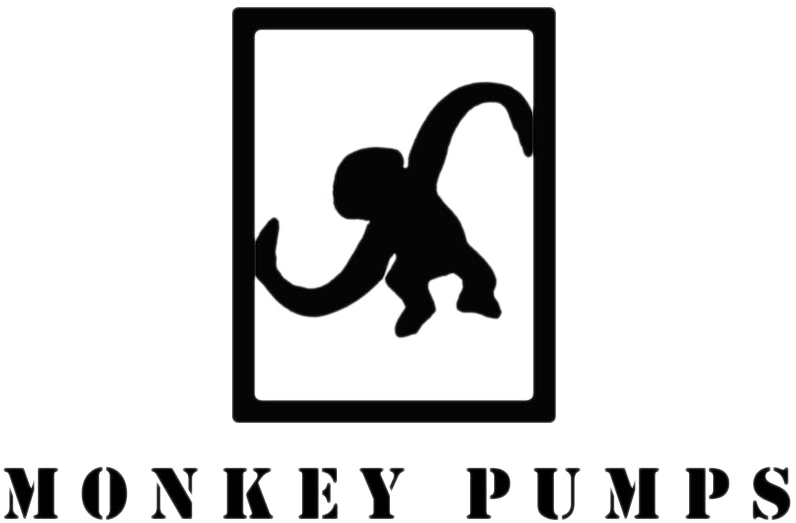 M-25 Chimp
FEATURES
Single Motor
Five Plunger Sizes
316ss standard construction
Adjustable packing
Pneumatic; gas powered
No lubrication necessary
No springs or diaphragms in motor
STATS
Strokes / Minute 1-105
Supply Range 20-150 PSIG
Stroke Length 1" or 1/2"
Weight 11 lbs
Height 12 in
Request More Information