REXA Electraulic™ Actuators
REXA is an industry leader in electro-hydraulic actuation technology. REXA Actuators offer a unique Electraulic™ Actuation which combines the simple operation, powerful hydraulic performance, and flexible user-configured control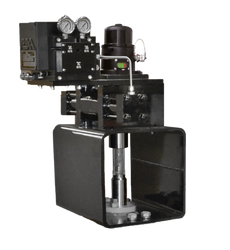 Rotary Actuators
REXA Rotary Actuators are designed with a rack and pinion hydraulic cylinder driven by one or more Electraulic™ Power Modules.
This series is commonly used on ball and butterfly valve applications.
Benefits include:
Simple, user-friendly calibration
No routine maintenance
Fail-safe capable
Rotations: 90°, 120°, 180° or 270°
Low and high temperature configurations available
Applications
• Oil & Gas
• Midstream
• Downstream
• Power Generation Applications
• Combined Cycle
• Geo Thermal
• Coal - Fired Power
• Rotating Equipment Applications
• Water & Wastewater Applications
• Metals & Mining Applications

Request More Information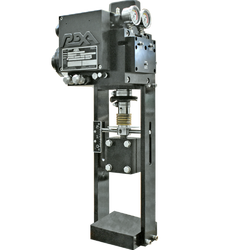 Linear Actuators
REXA's Linear Actuators are designed for the toughest process control applications where efficiency, reliability, safety matter most. The Linear Series is configurable to
suit a wide variety of control and isolation applications across many industries. See applications below.
Benefits include:
Simple user-friendly calibration
Low power consumption
Fail-safe capable
Low and high temperature configurations available
Applications
• Oil & Gas
• Midstream
• Downstream
• Power Generation Applications
• Combined Cycle
• Geo Thermal
• Coal - Fired Power
• Rotating Equipment Applications
• Water & Wastewater Applications
• Metals & Mining Applications
Request More Information