A Kings Energy Services Ontario exclusive product,
Elster is a world leader in providing accurate measurement and sophisticated communications and data solutions for gas, electricity and water customers in more than 130 countries. With one of the most extensive installed revenue measurement bases in the world and more than 200 million metering devices deployed over the last 10 years alone, Elster's complete range of innovative end-to-end solutions enables utilities and consumers to effectively manage natural resources across an integrated network, activating a vital connection between technology and communities.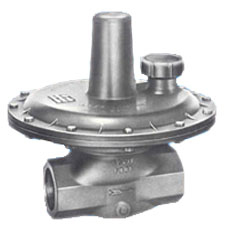 3000 SERIES REGULATORS
The unique design of the 3000 industrial regulator is used for distribution, commercial and industrial applications. It is best suited for furnaces, batch ovens and boilers.